What does Atlanta traffic, deplaning, and and agility have in common? Wait, there is no punchline – they all are examples of false optimization or not optimizing the system as a whole. I can tell you are bought in on this amazing stinger! But quite seriously why, in the agile community, do I still hear of organizations that are attempting to only "do agile" in one area of a process? Why are we not taking full advantage of Lean-Agility?
Atlanta Traffic
Atlantans spend an average of 230 hours each year in traffic or over 53 minutes per day. For some comparison that is almost double of what Angelos or New Yorkers spend every year. I am one of the fortunate who do not have to go to the office every day, but when I do, my trip takes about 2 hours on the short end. All that time in traffic exposes you to some interesting driving and also provides for some creative driving (shall we say) on my own part as well. One practice that I think resonates with anyone who spends time in traffic is the the practice of cutting over just to get 1-2 cars ahead of the person that was once in front of them. One day it hit me. This person (sometimes me), just falsely optimized their drive. They did in fact move up but due to the system of constraints didn't get anywhere faster! Matter of fact, some studies show that you are more efficient staying in the same lane and not swerving through traffic. We call those people "commies" here in Atlanta!
Deplaning
Remember when I said I was fortunate not to have to drive to office every day? Well, I make up for that by traveling several weeks out of the year. I spend a lot of time on planes and around different people. What is universal however is the loathing of the boarding process. There have been study after study by all of the major airlines and traveler advocacy groups on improvements to the boarding process, but I will tell you another area that gets me more. The minute the "ding" is heard that says we have arrived at our gate, everyone makes a mad dash to stand up and get their things.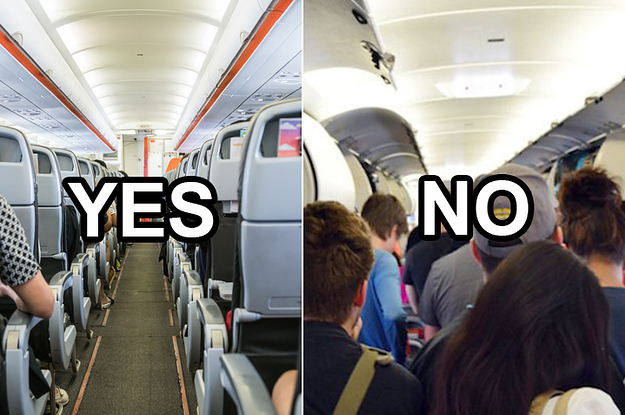 Not only that but we will still honor deplaning by row starting from the front and moving toward the back (by the way, that is a good thing)! Why do I find this ironic? Well, because it in itself is a false optimization. People fight to stand up just to stand there and not move. The farther back in the plane the longer you stand and don't move. Meaning your rush to stand was a false optimization and really got you nowhere fast.
Agility
I have the distinct honor to travel sometimes to do seminars and talks for clients and the agile communities in our great cities in the U.S. Most of the time my topics revolve around not just "execution" agility but about business agility, portfolio optimization, and all that fun stuff that people struggle with on a daily basis. The main reason is that we have enough talks about going faster, increasing quality, doing better stand-ups (which we still need after all these years too!). Inevitably every time, I have people that come up to me and share stories about how they have been agile for months and years, but that they haven't seen the grand improvements "promised" by agility. Not only that, some have described how Sr. leaders and some business partners have a strong desire to go back to legacy ways of working because that have more control over the process. As I dig in, I find that they only wanted to embark on "Gilligan's Island Agile" – a three hour tour that ended up taking them 2 years. That their agile approach was to optimize the teams that "are doing the work wrong" instead of the whole system or a thin slice of that system. And the outcome was the same – some improvement but also pain, loss of trust, and more. In the end the problem in their mind was with agility.
How do we fix this?
I think when they carve my gravestone in 70 years it will say, "here lies Joshua Jack – who says stop being waterfall throughout your process and just letting execution scrum it up a bunch." Doing scrum or even SAFe, for that matter, but injecting traditional requirements based on 20th century accounting and financial planning models which lead to strict UAT and delivery governance is going to fail you. Start looking at product feature-based portfolios, inject prototyping into your refinement, use rolling wave planning for your financial planning, build requirements with your customers and clients and teams together just in time. We all know these concepts work; we all know that the world moves too fast and demands too much change for a year long governed portfolio plan. Did I just drop a bunch of stuff on you? Good! Another to stop is hiring consultants to bring ideas and new ways of working and saying, "that won't work here."
Over the next few weeks, I am going to start story time on several key methods for how to optimize the system as a whole or Taking Full Advantage of Lean-Agility. It is [past] time to apply these lean techniques to our companies and our ways of working. I hope you stay with me as we go through this journey!